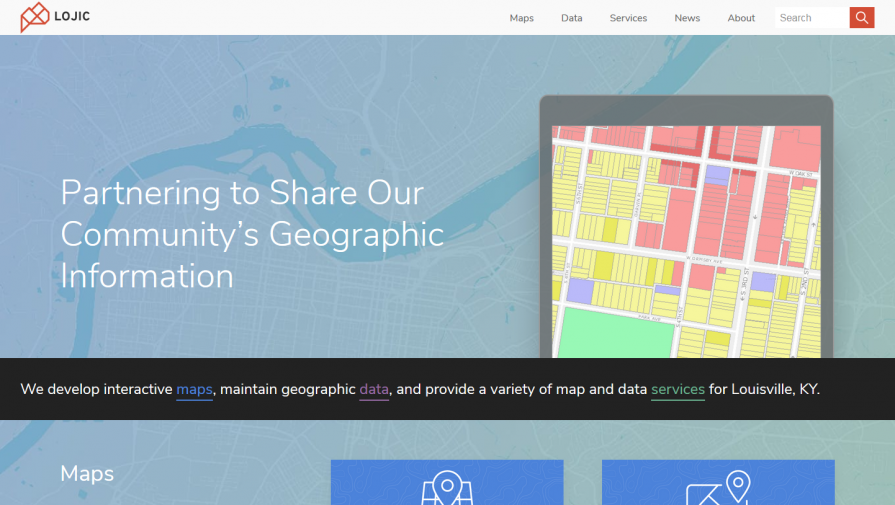 The LOJIC website has a new, contemporary look, making it compatible for use with mobile devices, and easier to find information.
One of the new main features is the Map Hub, a collection of LOJIC's interactive maps and story maps, as well as our map catalog of more than 80 downloadable maps.
The Data section features the Open Data Portal and, coming soon, a metadata search of the LOJIC database.
For our LOJIC Partners and Participants, there is a new User Portal consolidating access to the LOJIC Citrix network and LOJIC training information in one central location.
Finally, LOJIC has a new logo featuring a slicker, more stylistic representation of Jefferson County.
We hope you will like this new look to our web site and take the time to explore it. Please don't hesitate to contact us if you have any questions or comments.