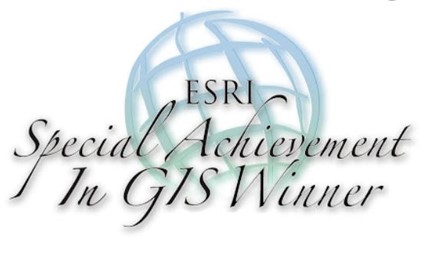 Louisville Metro Department of Public Works and Assets received a Special Achievement in GIS (SAG) Award for maps and visualizations for Vision Zero Louisville, Metro's transportation safety initiative. Special Achievement in GIS awards are presented to user sites from around the world to recognize outstanding work with GIS technology. The award was presented by Esri President, Jack Dangermond, during the 2023 Esri International User Conference in San Diego in early July.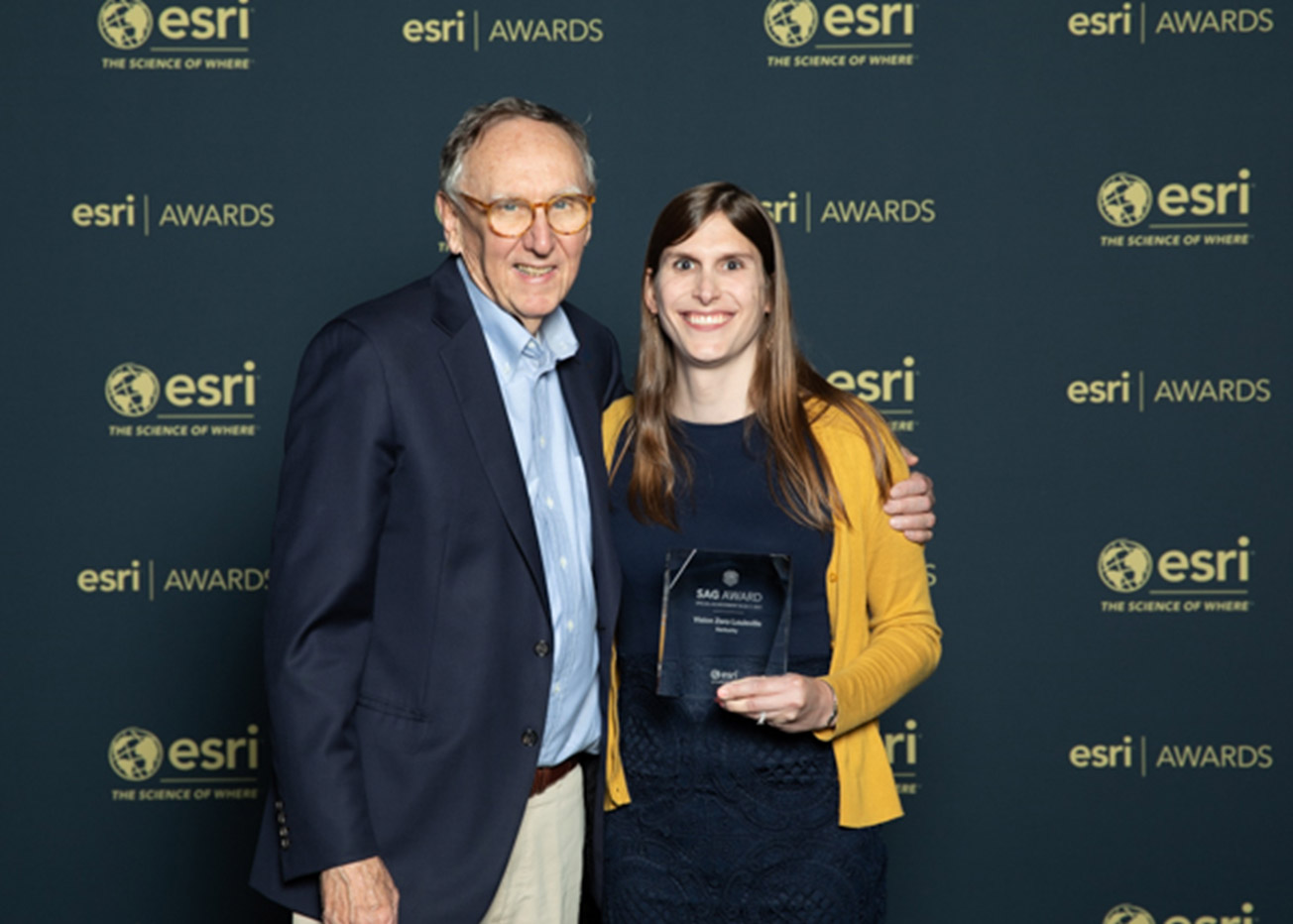 "This award is the result of hard work and a strong partnership among Louisville Metro Government, LOJIC, and Esri. Esri's products, such as dashboards and story maps, make sharing information with colleagues and the public easier and more user-friendly," said Claire Yates, Transportation Planner with Public Works and Program Manager for Vision Zero Louisville.
 Vision Zero Louisville aims to reduce fatal and serious injury crashes by constructing safe streets for all road users, reducing speeding through roadway design and enforcement, and improving post-crash care. Louisville Metro Council unanimously passed an ordinance last year calling for zero traffic fatalities by 2050.
Congratulations to our GIS colleagues at Metro Public Works and Assets on this recognition of excellence in using GIS technology to benefit our community.