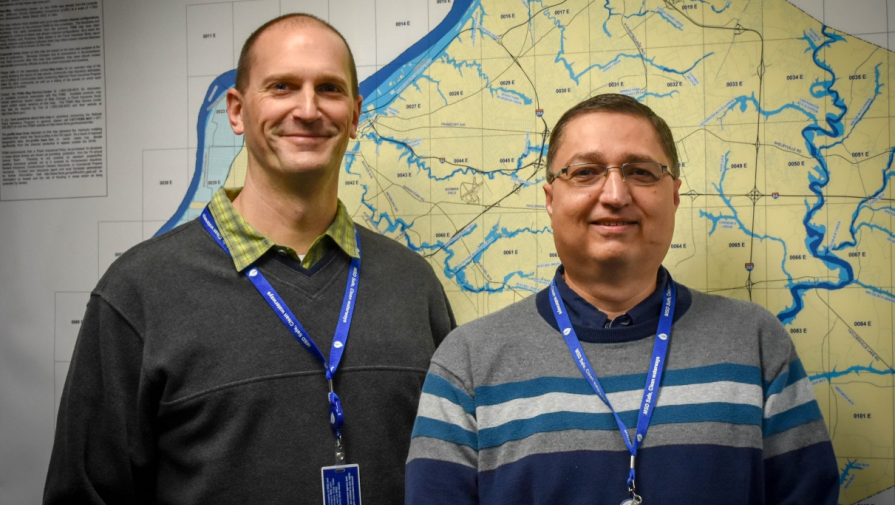 LOJIC Representatives on KAMP Executive Board
During the Kentucky GIS Conference in Louisville last fall, two members of LOJIC team were elected to the Executive Board of the Kentucky Association of Mapping Professionals (KAMP). On January 1, 2018 Database Administrator, Chris Alldredge (Left in photo), and Application Developer, Scott Dickison (Right in photo), began two-year terms as Directors on the KAMP Board. The KAMP Executive Board consists of President, President-Elect, Past-President, Treasurer, Secretary and six Directors. As new Board members, Chris and Scott will participate in the KAMP Leadership Summit held in Bowling Green, Kentucky in late January.

KAMP, Kentucky's GIS and mapping professional organization, exists to promote understanding and advancement of geospatial technology throughout the Commonwealth. The Executive Board is KAMP's governing body to manage organizational finances, provide outreach and educational opportunities, and coordinate quarterly member meetings, in accordance with KAMP Constitution and By-Laws. The Board is also responsible for organizing the annual Kentucky GIS Conference.

Congratulations to Chris and Scott!