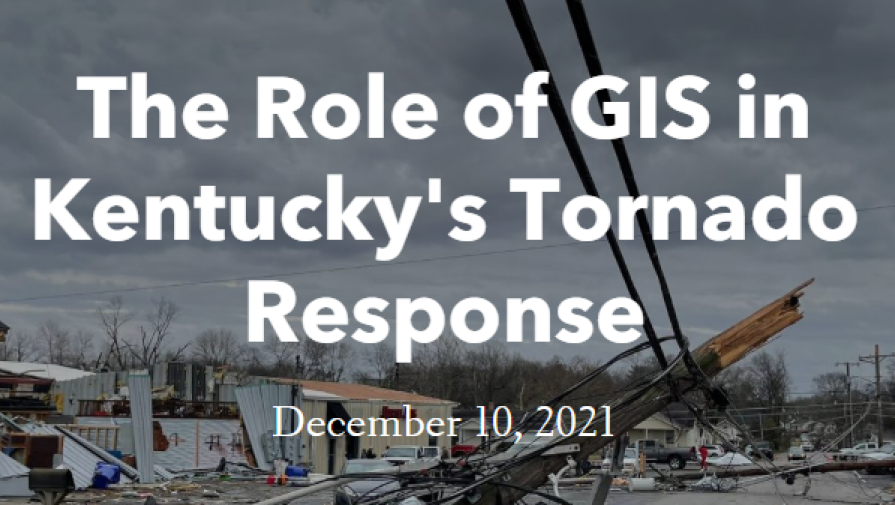 The December 10 tornadoes caused horrific damage and several fatalities in Mayfield, Dawson Springs, Bowling Green and other areas in western Kentucky. Spatial data and GIS proved to be a vital information resource for modeling the path and scope of the storm, evaluating the extent of damage, guiding rescue efforts and channeling supplies to victims.
The Kentucky GIS community, Esri and several imagery and mapping companies volunteered spatial data resources, products and personnel to assist in damage assessment, rescue and recovery efforts. Our GIS colleagues in Bowling Green (Kyle Bearden) and Hopkins County (Kim Ezell) served as Points of Contacts for assembling data and producing web and paper maps to support damage assessment and recovery operations.
Kentucky Division of Geographic Information (DGI) assembled a terrific Story Map: The Role of GIS in Kentucky's Tornado Response that includes interactive imagery, maps and text to provide a glimpse of the tornado's impact and the vital role of GIS in the aftermath.