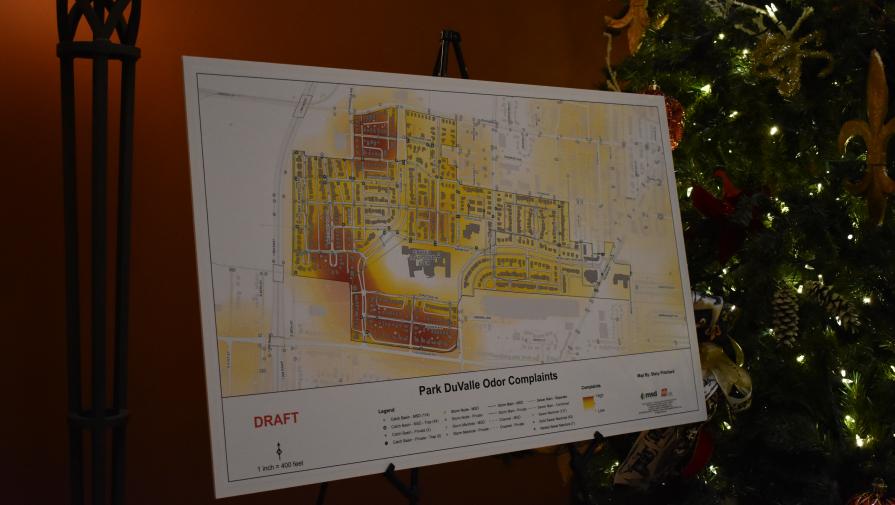 LOJIC GIS Day - A Big Hit!
On November 17, 2017,  LOJIC hosted a GIS Day event in the Mayor's Gallery at Metro Hall. The event was attended by GIS practitioners, consultants, educators and students from across our community. Mayor Greg Fischer addressed attendees and spoke on the importance of geospatial data and technologies in Louisville.
The day's program included six presentations on our community's uses of GIS:
Analyzing human trafficking: Chris Alldredge, LOJIC
Remote sensing of urban gunfire: Maj. Josh Judah, LMPD
Modeling and planning for catastrophic flood events: J.P. Carsone and Gary Coates, MSD
Managing land records: Jay Mickle, PVA
Web-GIS citizen notices for water main breaks and boil water alerts: Eric O'Neal, LWC
Examining the history of "redlining" in Louisville: Jeana Dunlap, Metro Government
In addition to the program of presentations, a diverse gallery of maps created by LOJIC users were displayed around the Metro Hall rotunda foyer beautifully decorated for the holidays.